Pour With Us
Come work with us.
At Proxy Climbing, we make the kind of holds we'd want to use. And we've got great taste. Want to work with us? Our team of experienced engineers, chemists, and climbers is the perfect resource for mass climbing hold production.
Let's Get Started
Making high quality holds every single day.
Fulfill your vision of creating the world's best climbing holds by working with the best. We care about consistency, brand integrity, and production practices that benefit us both, so we always place a brand owner's interests first and foremost. We have the experience and equipment that makes partnering us a no-brainer—after all, we wouldn't dare produce a hold we wouldn't gladly use ourselves. Your vision deserves the best, and we're here to make it a reality.
See Who We're Pouring For Already.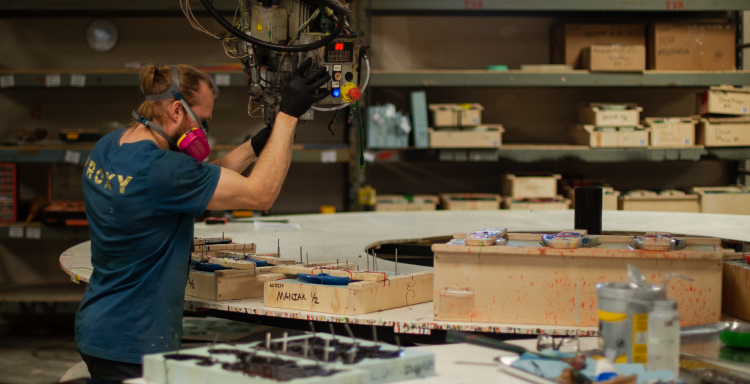 We're already invested in your success.
Before we even pour your holds, we've invested in the highest quality machinery possible to ensure the highest quality holds are produced. Highlights include a state-of-the-art polyurethane mixing and pouring machine and rotating pouring tables, allowing precise and waste-free use of materials. We have also invested in a custom curing room, controlling temperature and humidity.
This investment pays off by producing higher-quality, longer-lasting, and extremely durable holds. The process is a no-brainer above the typical method of all hand-poured holds and gives your brand a competitive edge.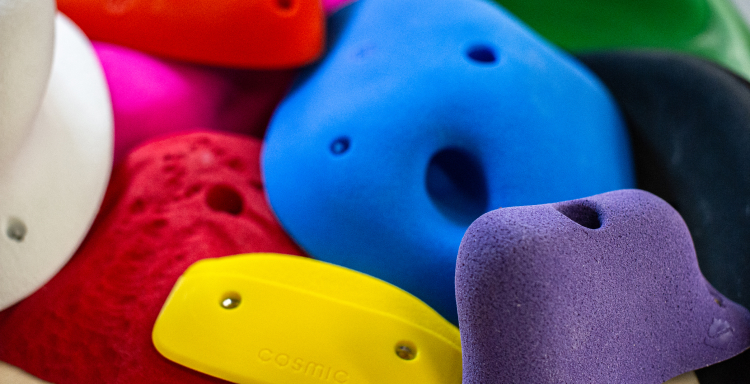 We've dialed in our systems.
We've professionalized the hold production process from molding to shipping with a custom task management system we've developed for our industry. That keeps us moving with precision and speed.
We don't like the waiting game, so we're keen on promptly producing your products. Our average processing time is an average of three weeks, which means holds get into the hands of your customers quickly without jeopardizing quality.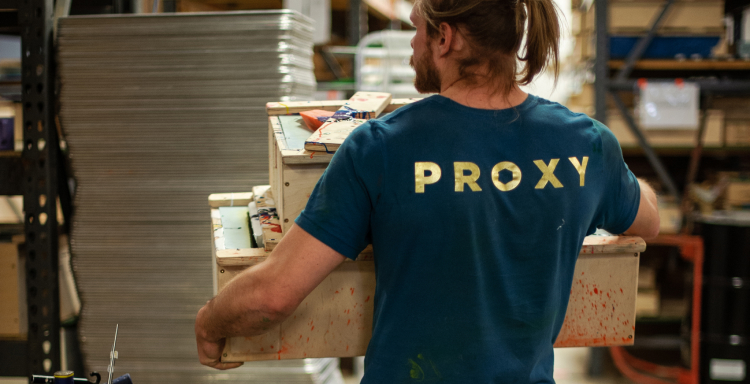 The Brand Portal
Attention to detail is our very long but very accurate middle name. We've invested the time to make our brand portal comprehensive and simple to use. Here's how easy it is to manage your brand through Proxy Climbing directly:
Your Orders is your command center with brand status reports, order details, and estimated shipping dates on one page.
Manage your brand through Your Products, allowing you to update pricing, download set images, and launch (or disable) shapes at the click of a button.
Curate artistic hold collections through Your Brand Series.
Powerful Reports give you the nuts and bolts on orders, wholesale, credits, and costs in simple-to-read PowerBI charts.
Simplified New Set Creation makes setting up products a breeze with your own SKUs and an improved zero-cost checkout to add the item to our production queue.
Get In Touch With Us And Get Started Today.